Spiral galaxy would like to thank everyone that applied for the artist work for this project Destiny Lauritsen Dalliann.com has been selected and we would like to congratulate her.
 Checkout her initial sketches here
Spiral Galaxy are looking for a game artist for its upcoming release of ReFloristation the new Florist business management game designed by Paul Harris.
If you are interested in producing the art listed below please apply by emailing the Spiral Galaxy This email address is being protected from spambots. You need JavaScript enabled to view it. Include any information or art links that you think are relevant to the project as well as a your price per image and availability.
The Art pieces consist of 36 Similar flower images, 20 different Cariacatures of peoples head and shoulders (from photographs) and a box lid.
Bear in mind that Spiral is looking for an artist that can bring some individuality to all of our projects so the sample art on here are examples only to give you the idea for your art 
Our concept art for the flower cards looks like this: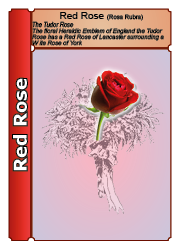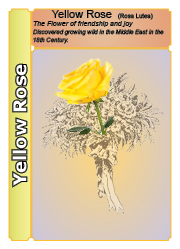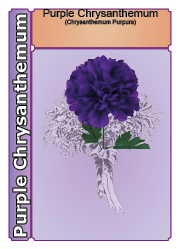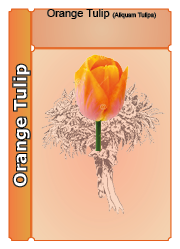 The reverse of these cards at the moment are planned to be the same bouquet image as the black and white image only in full colour our artist will need to design this bouquet also and create the black and white version for the background of the flower card fronts.
The staff cards will be images of high pledge level backers from the KS campaign and as such are expected to be a simple card with a background of the inside of a florist shop at around 75% opacity behind the subject with their mid to top body image behind a counter in the foreground. Each card will have one or two unique characteristics alongside the person which are unique to that persons special ability we would expect our artist to help arrange these items in a pleasing way. For example "Chris Anther's Mum" may well be holding some Chysanthemum flowers and sniffing them appreciatively.
There may be a requirement to produce some delivery van images also for delivery cards. total of 5 cards.
Finally the box image we expect the artist that creates the Staff images will also create an image of the games designer (Paul Harris) as a Flower delivery operative in a doorway holding out the Bouquet from the flower cards towards the artists view an order pad in his other hand and a garden background fading away to a fence with the delivery van parked next to the open gate. 
The chosen artist/artists will need to be available to have designs of all of the card types agreed by start of June 2017 with three or four sample cards of each type ready for launch at that time The box art also will need to be agreed in principle for then and hopefully close to production quality.
The project art will need to be completed and signed off by mid to late August for production September.
The project art will not be complete until the production company accepts the media as printable according to their printing requirements which is available for the project artist.
If you wish to quote for this project please email the Spiral Galaxy This email address is being protected from spambots. You need JavaScript enabled to view it. This email address is being protected from spambots. You need JavaScript enabled to view it. Include any information or art links that you think are relevant to the project as well as a your price per image and availability.
Thank you for your attention.
Flower Card List
| | | | | | |
| --- | --- | --- | --- | --- | --- |
| Red Rose | Yellow Rose | Pink Rose | White Rose | Purple Rose | Orange Rose |
| Red Lily | Yellow Lily | Pink Lily  | White Lily | Orange Lily |   |
| Red Orchid | Yellow Orchid | Pink Orchid | White Orchid | Purple Orchid | Orange Orchid |
| Red Tulip | Yellow Tulip | Pink Tulip | White Tulip | Orange Tulip |   |
| Red Gerbera | Yellow gerbera | Pink Gerbera | White Gerbera | Orange Gerbera |   |
| Red Chrysanthemum | Yellow Chrysanthemum | White Chrysanthemum | Purple Chrysanthemum |   |   |
| Red Carnation | Yellow Carnation | Pink carnation | White Carnation | Wildflower  |   |
Staff Card List
Moira Greene
Violet Darke
Cali Ring
Peter Ree
Mel T Tasker
Juust Van De Livree
Ivan Moore
Hugh Mann
Felix Abilla - Tea
Hans Lamett
Phil Orders
Karen A Shun
Carl Hector
Norman Eespoint
Rhia Crewter
Vicky Poinz
Winona Plant
Rose Red
Fleur Wilder
Chris Anther's Mum