Latest Art Updates for ReFloristation 
Early box art composition sketches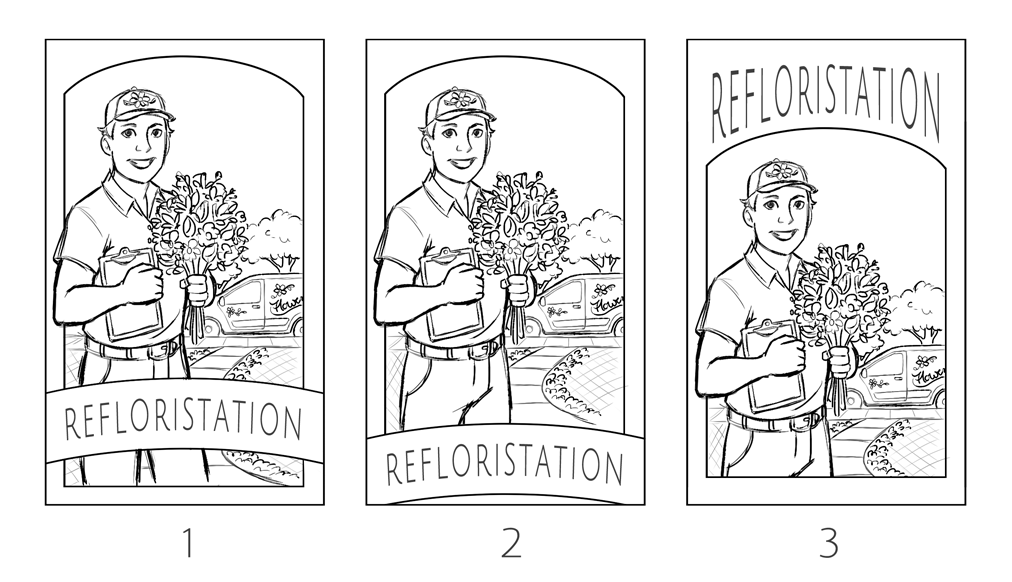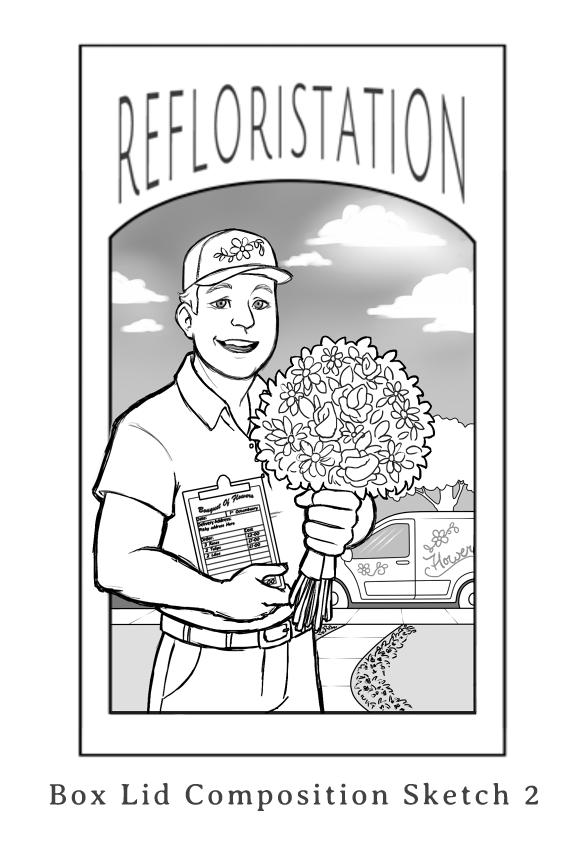 Early flower composition Sketches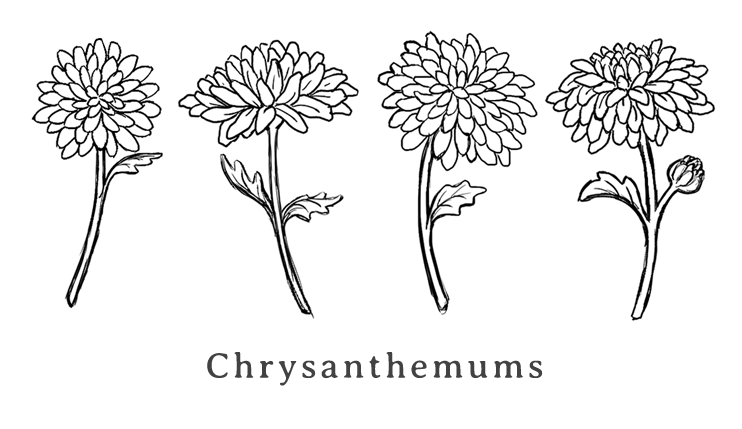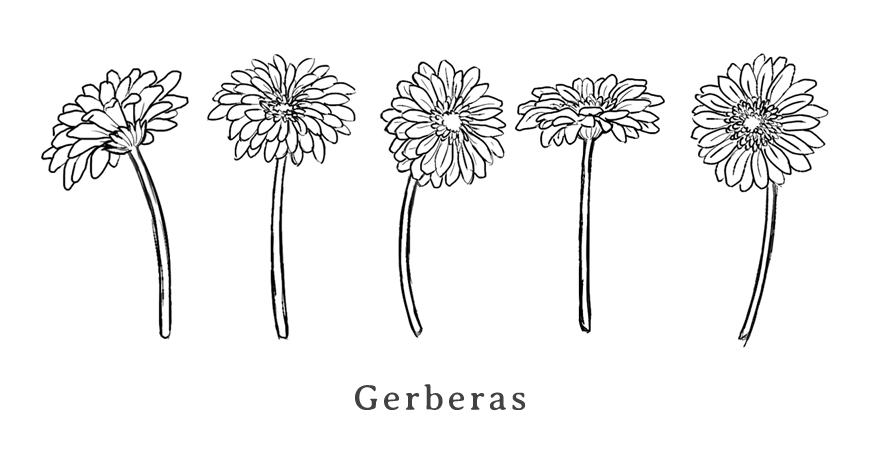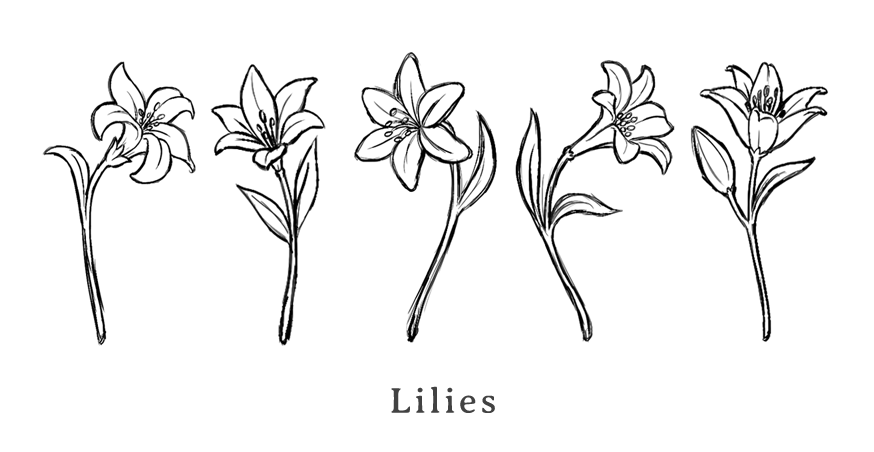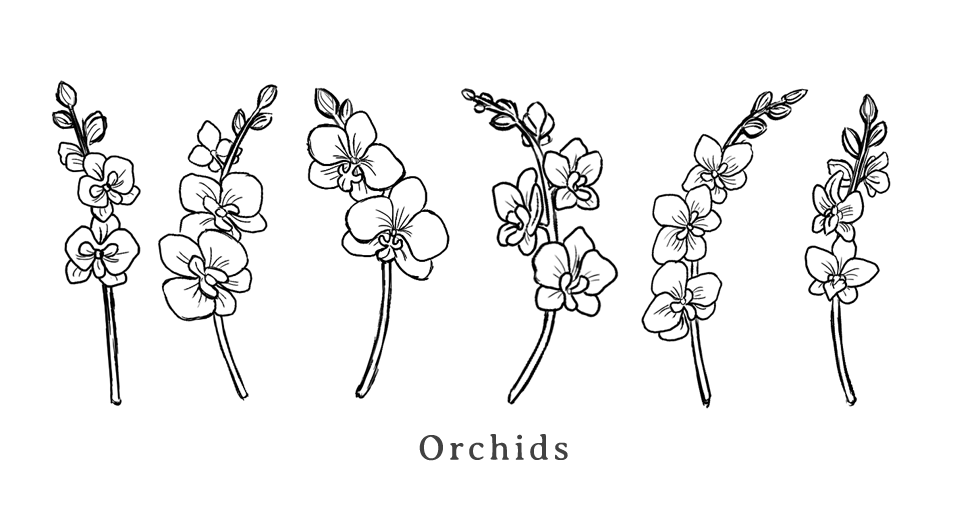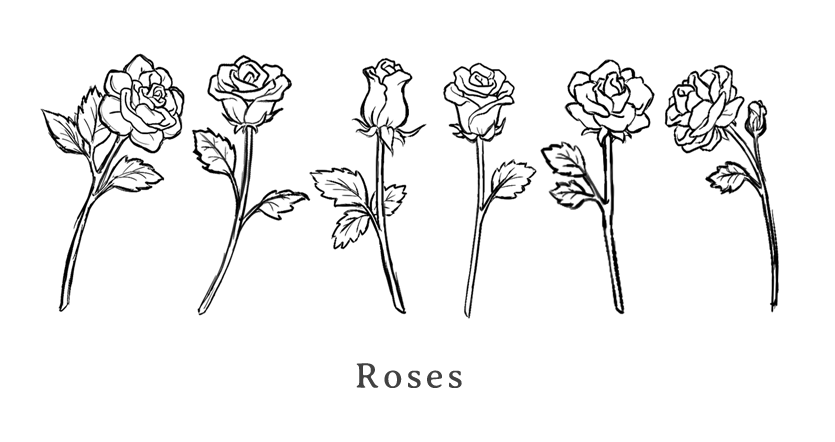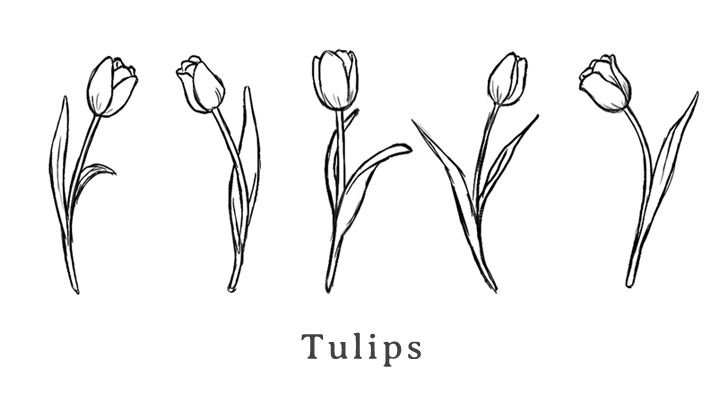 Early Bouquet for background and flower card back sketch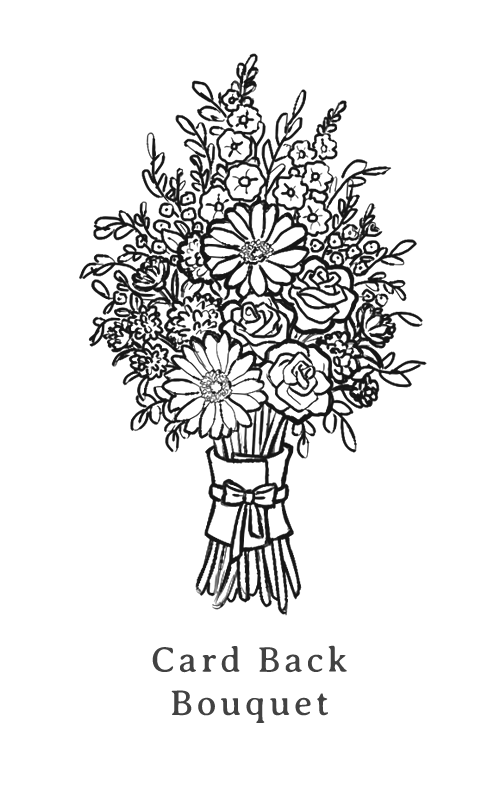 Finished Box front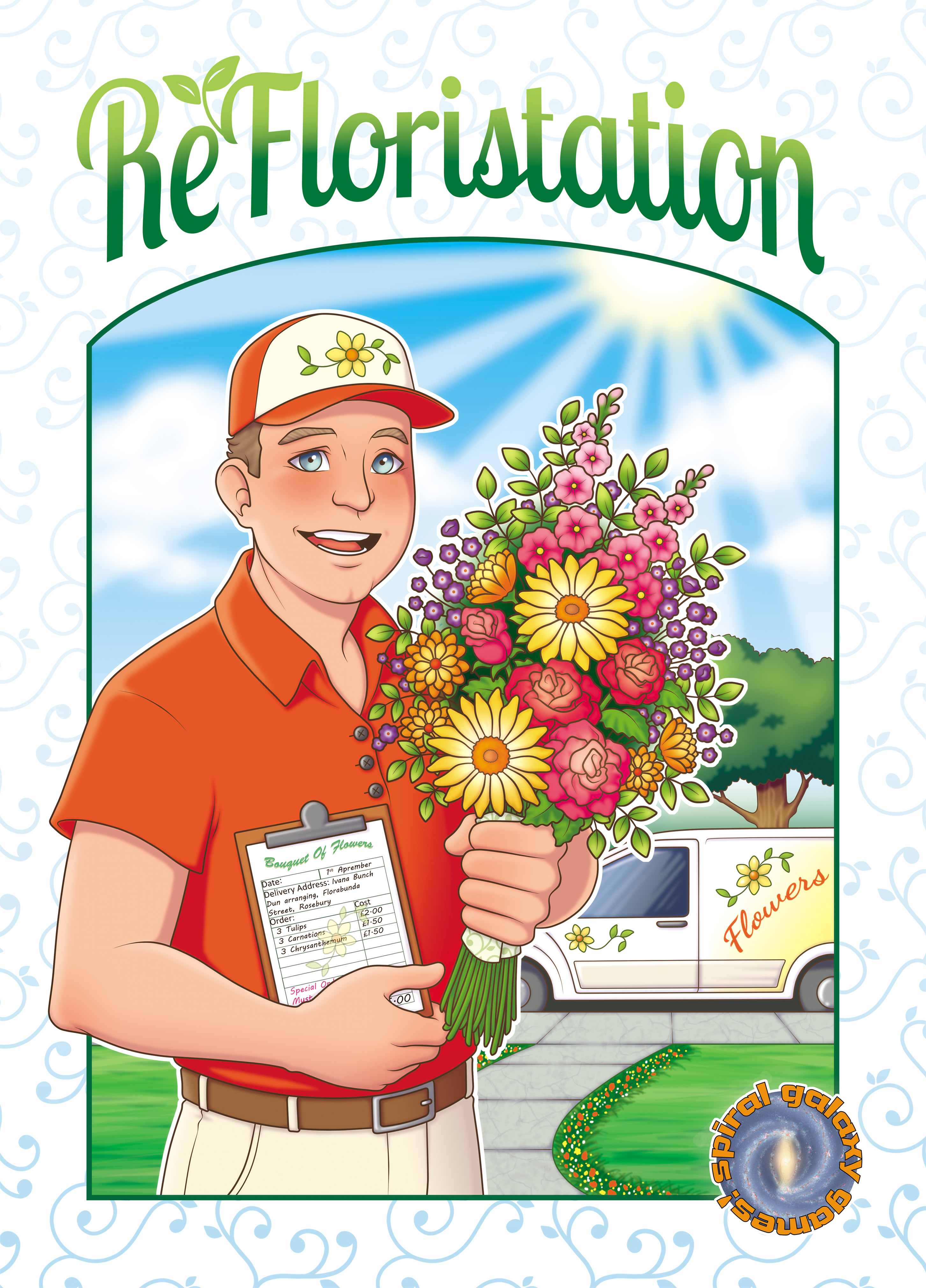 First Proof for the inked Orchid cards.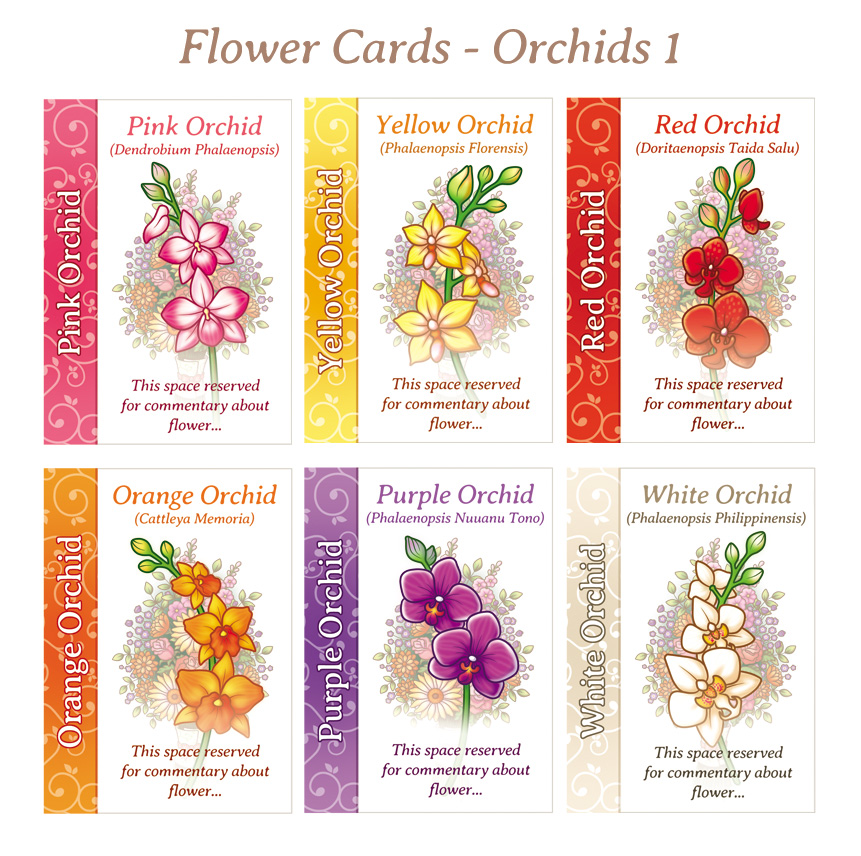 First Proofs for the inked Tulip Cards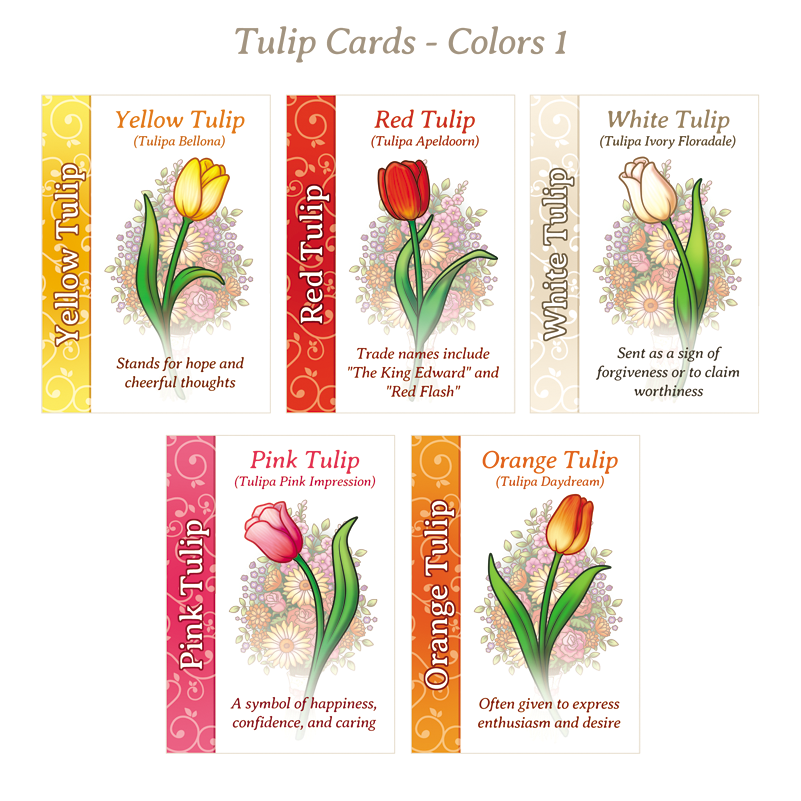 First proofs for the inked Rose cards.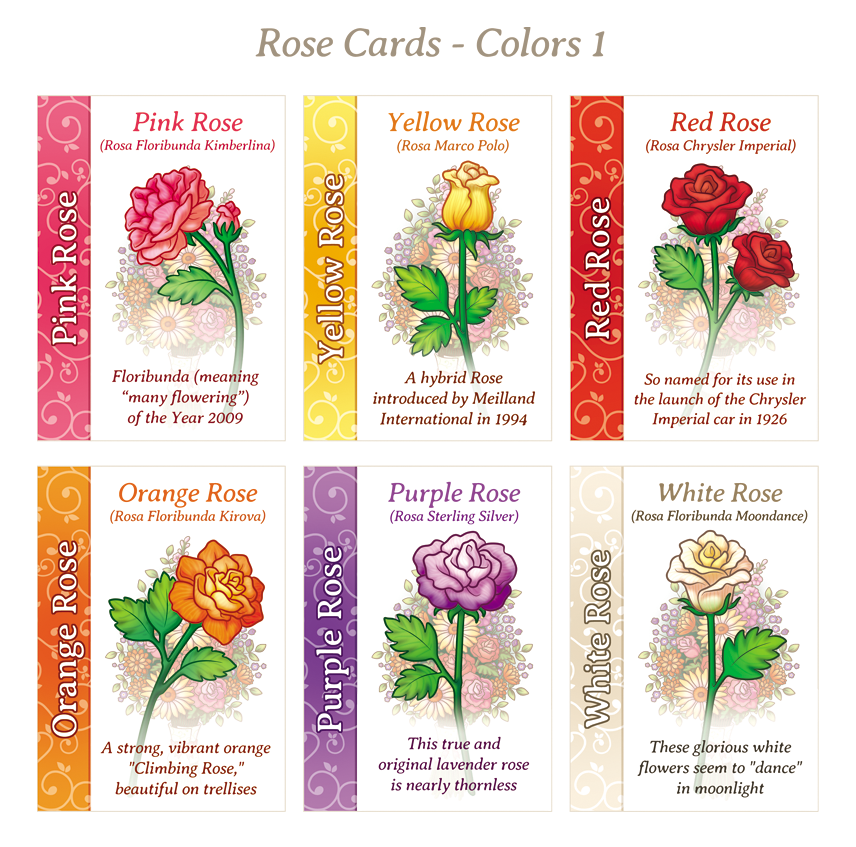 Wild Flower first ink proof
Completed card art for Orchids.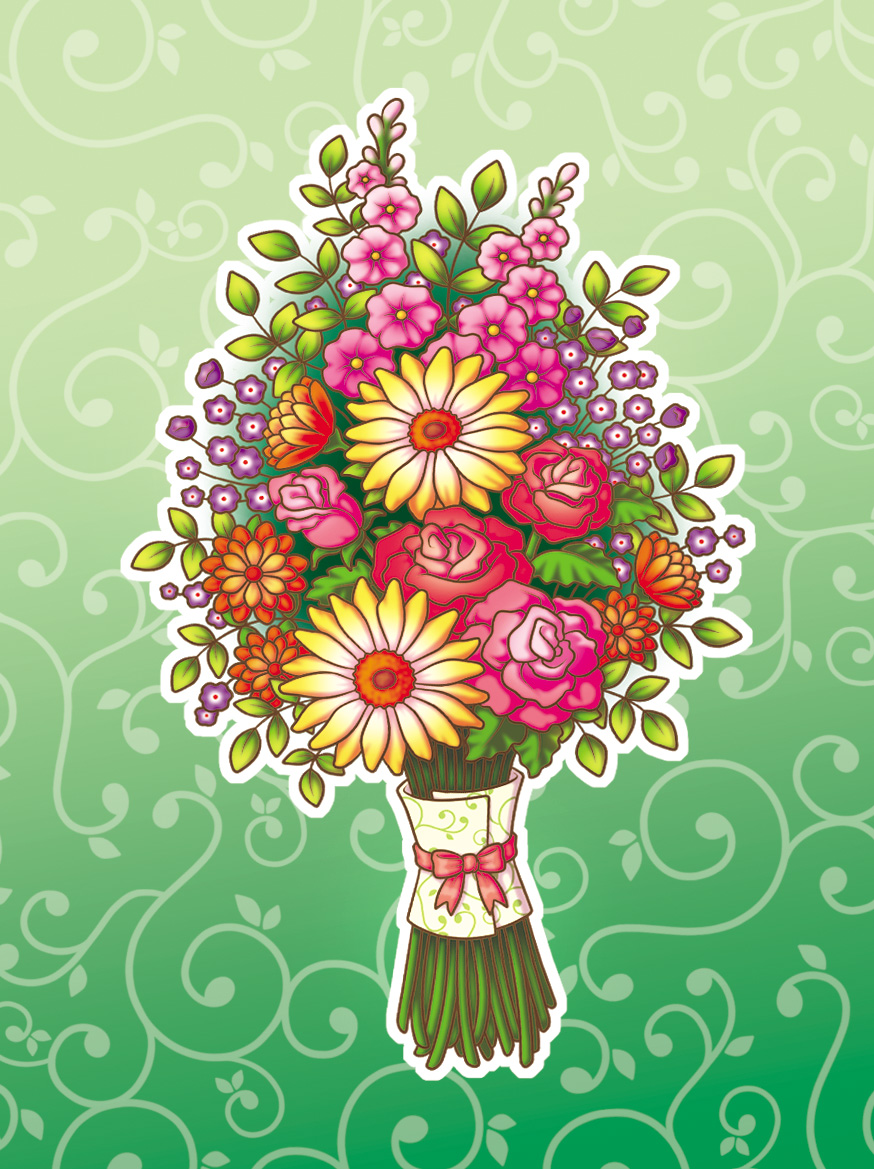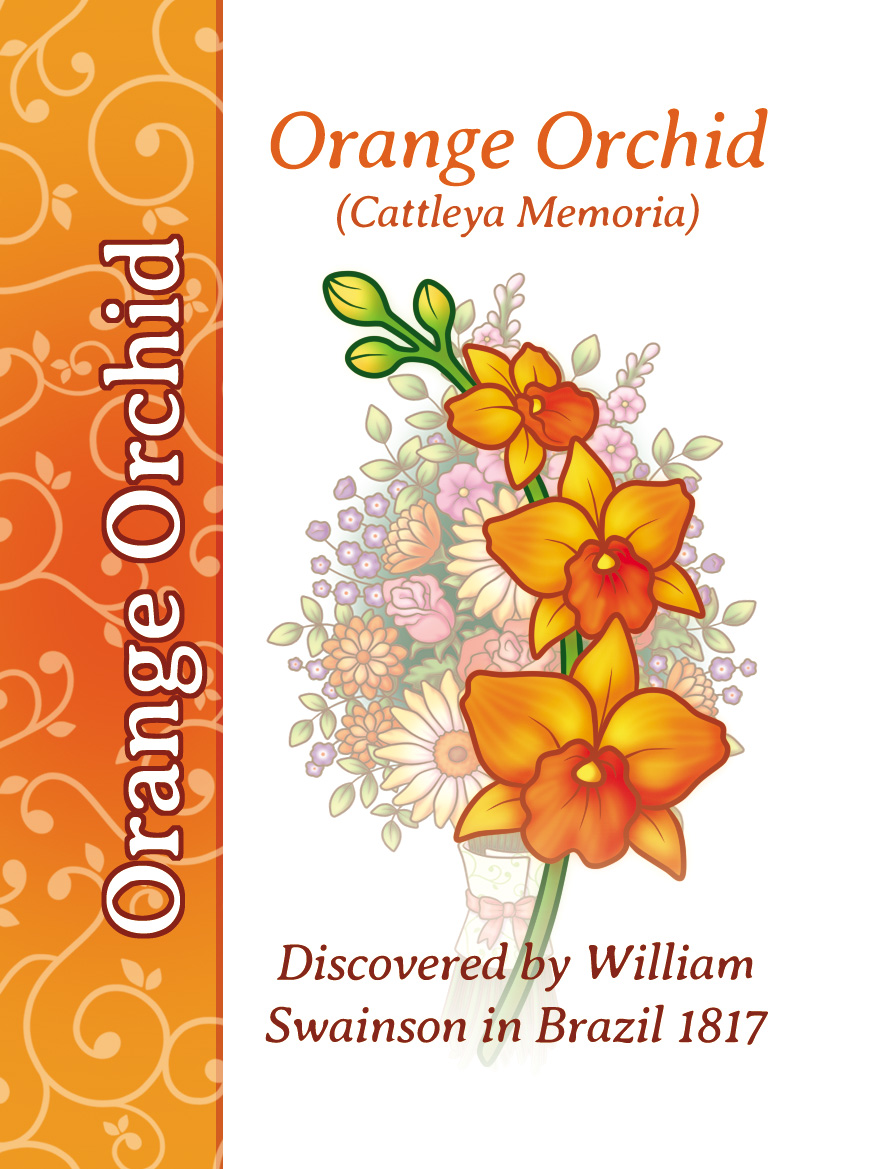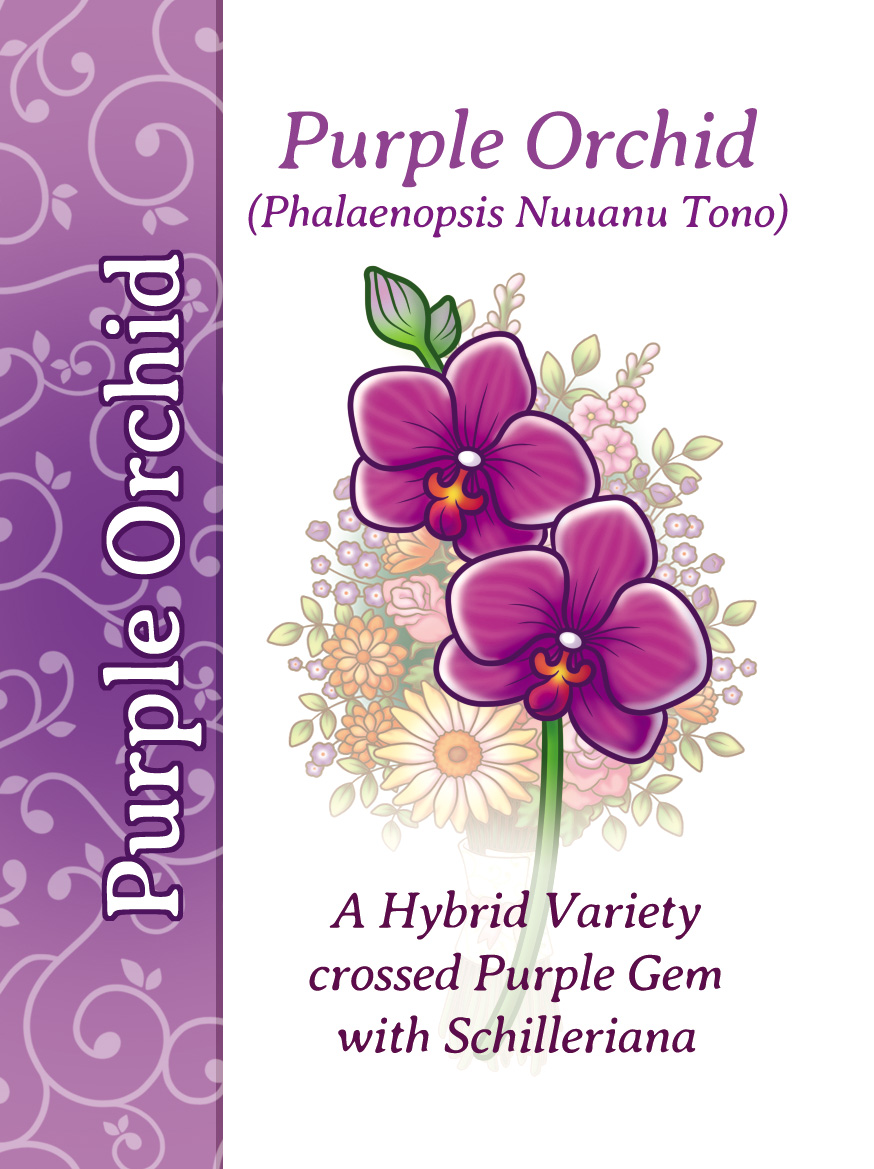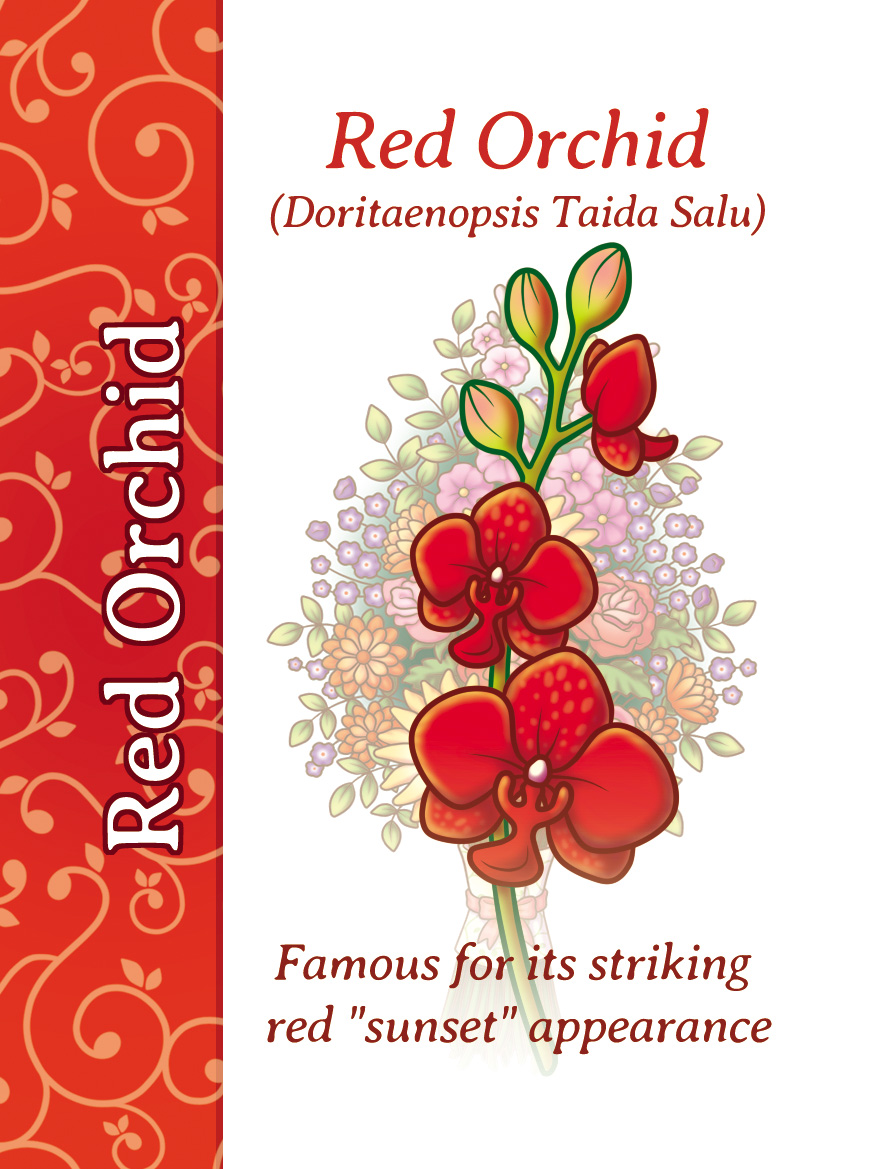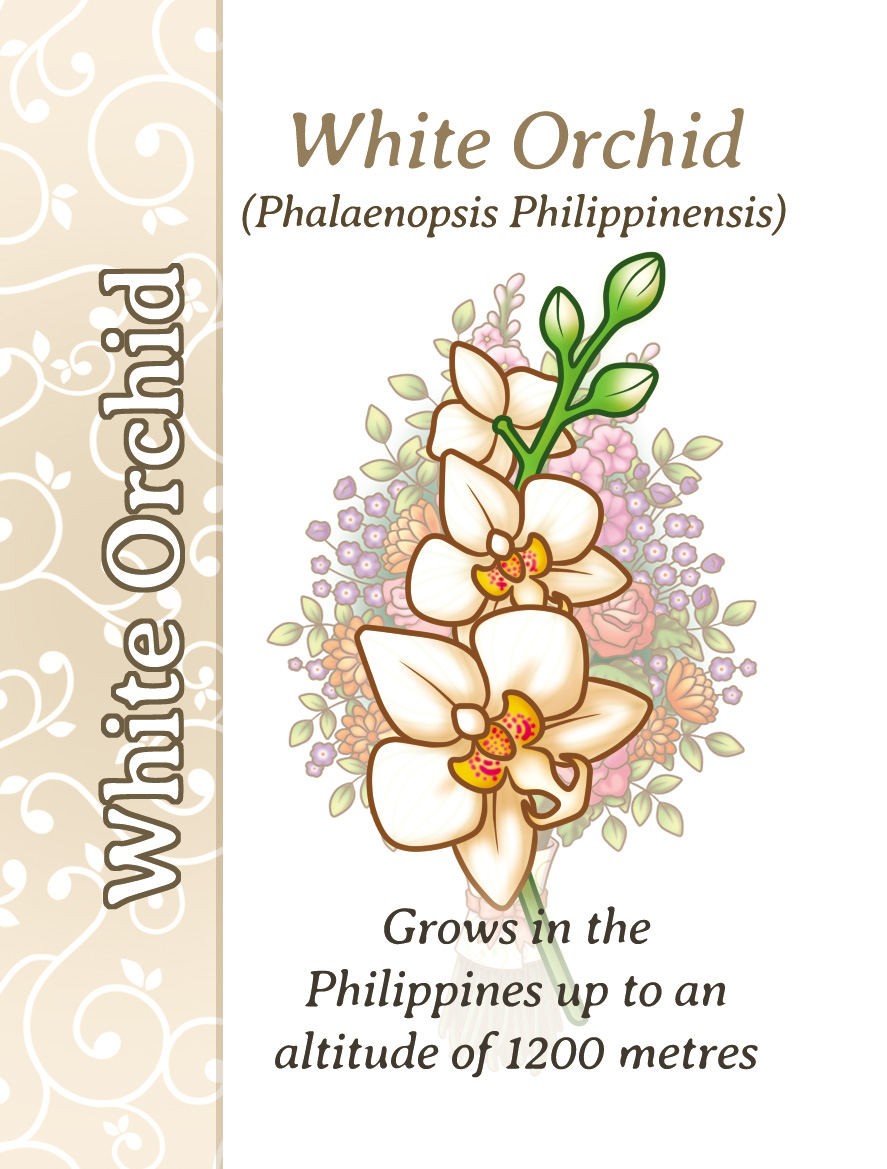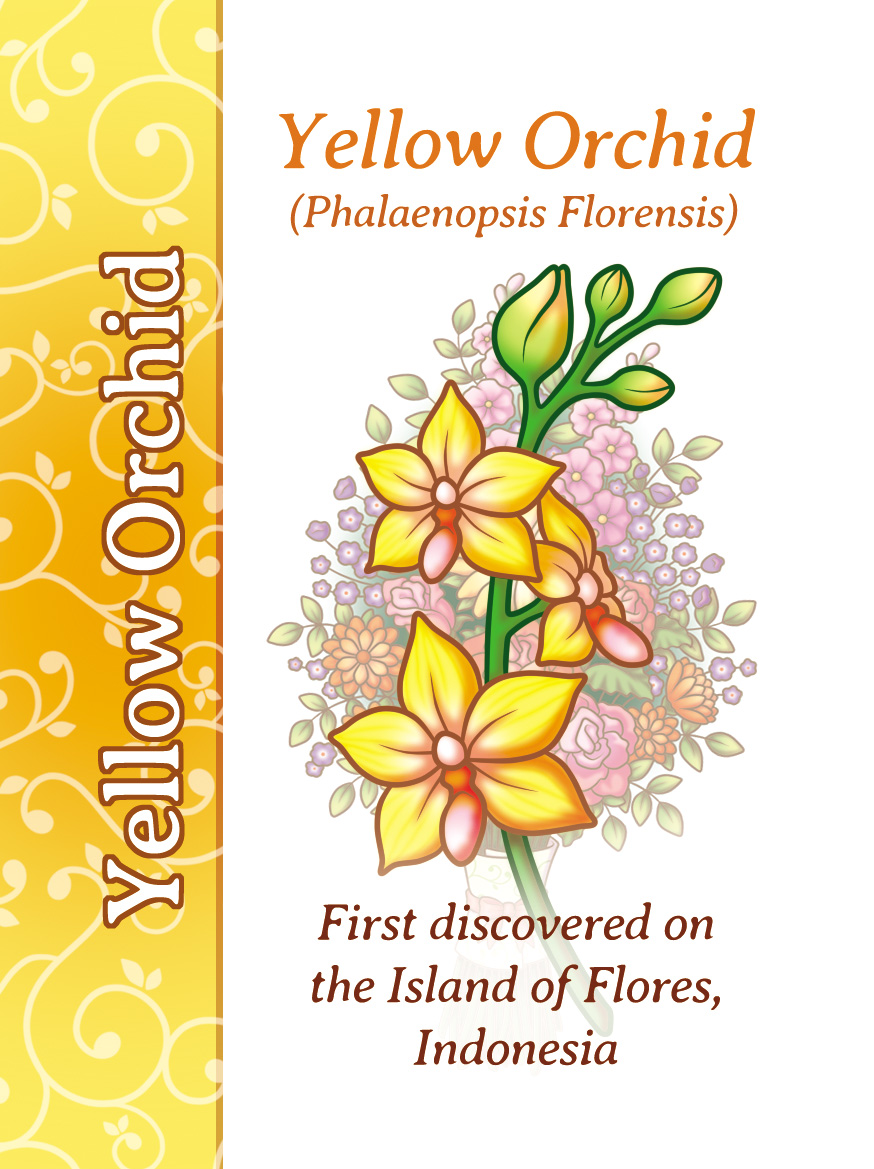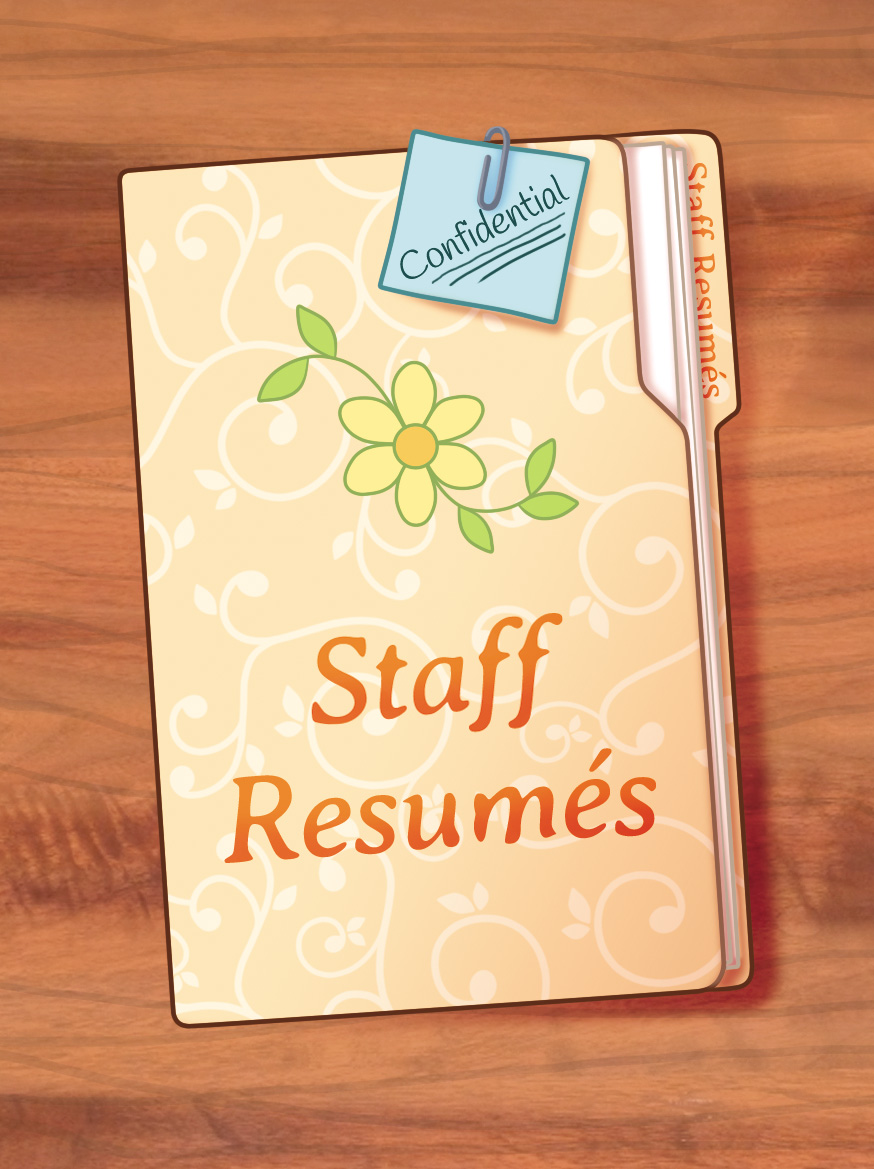 Staff card backs completed art.
Templated box art
Today we received the mock up art for the completed box lid. it's still in low res and you can see the factory template lines. Destiny decided to change the play icons from plain Back on white to the blue because it was too stark against the other wise "soft" art work (Dunno what that means think its art talk ). We asked Destiny if we can fill the side of the box up and possibly drop the "little flower" icon in the title  arch to fill that bit of space...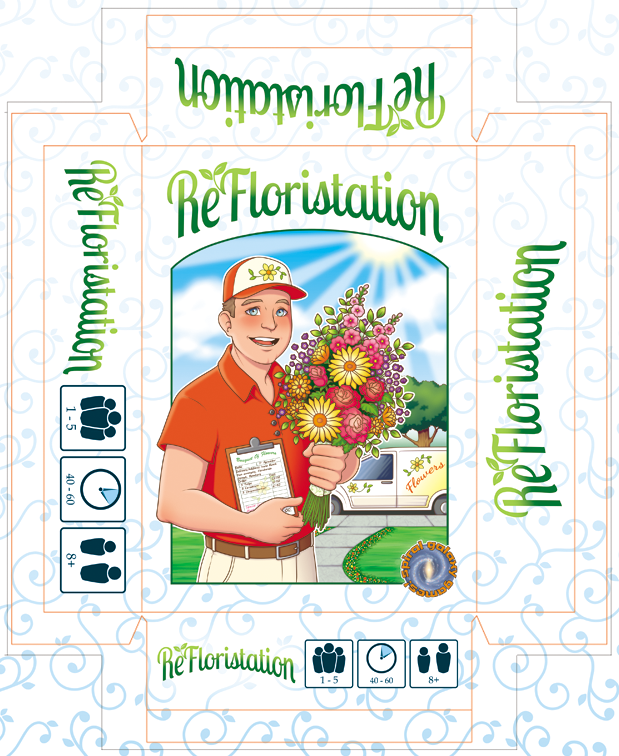 Templated box art 2
Think we are getting really close on the box now here's the box art with amendments as requested the little flower Icon really does look at home in its little nest doesnt it?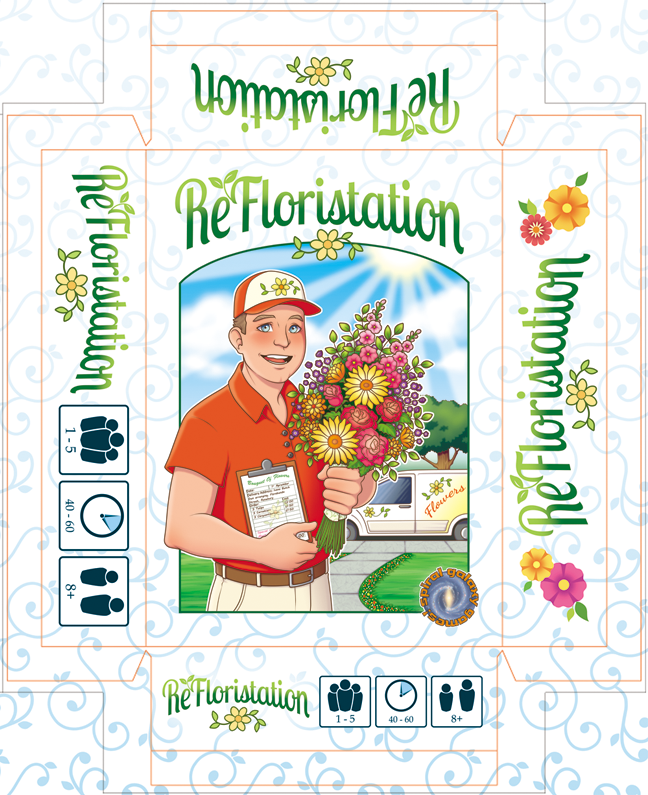 First proofs for the inked Lily cards